Short History
Taekwon-Do is a relatively modern martial art that was developed in the South Korean military as a combative system in the 1950's and 1960's and was used during the Vietnam War. The principle founder of Taekwon-Do was General Choi Hong-Hi, who used his position in the military to orchestrate the creation of a new martial art. The general and his assistants used Karate as the platform, but employing particular scientific criteria they made significant changes, and augmented their techniques by sourcing from several other systems at their disposal, such as Taekkyeon, Judo, Boxing and Hapkido; which effectively makes Taekwon-Do one of the first "Mixed Martial Arts" systems. Taekwon-Do has continued to evolve, and is currently one of the most widely practised East Asian martial art in the world. The International Taekwon-Do Federation (ITF) was formed in 1966, and although the ITF has branched into several organizations since General Choi's passing in 2002, the legagcy of the founder is passed on through various organizations, grandmasters, masters and instructors around the world.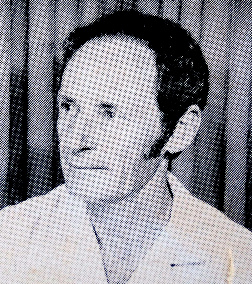 The first time Taekwon-Do was practised in South Africa was already in the 1960's by Clifford Jenneker who was affiliated with Grandmaster Jhoon Rhee and taught Moo Duk Kwan Tae Kwon Do in Port Elizabeth. Unfortunately little is known about Mr Jenneker and his contribution to Taekwon-Do in South Africa is sadly only a blip on the historic radar. The most important figure for getting Taekwon-Do rooted on South African soil is Mr Andrew M. Fall, a Karate practitioner who learned Taekwon-Do from Grandmaster Rhee Ki Ha in 1976. In 1977 Mr Fall established the South Africa Taekwon-Do Institute (SATI) in the Vaal Triangle (Vereeniging). General Choi Hong-Hi visited South Africa for the first time in 1978 with Grandmaster Rhee Ki Ha (who was a 7th Dan at the time). General Choi presented Mr Fall with a certificate and calligraphy declaring him life-time president of Taekwon-Do in South Africa. Mr. Fall was promoted to 3rd Dan on 22 May 1978. In September of the same year, two South Africans, Lynette Els and Evanthia Philippou attended the ITF World Championship in Oklahoma City, USA, where they both won gold medals in the sparring category.
Later, in 1981, Mr James Brooks and his family immigrated to South Africa from England to establish the South Africa Taekwon-Do Association (SATA); however, after a few years, Mr Brooks was forced to return to England. Mr Fall passed away in 1984 due to lung disease.
After Mr Fall's passing and Mr Brooks' departure, ITF-style (Chang-Hon style) Taekwon-Do in South Africa continued as two main groups: the first under the leadership of Mr Johan Bolton (4th Dan), and the other under the leadership of Mr Fanus Olivier (4th Dan). These groups eventually merged as part of the South Africa-ITF (SA-ITF), with Mr Gerald Mackell (4th Dan) as president. Mr Mackell was succeeded by Mr Dirk Nel (4th Dan).
The current manifestation of SATI as a re-established national governing body was several years in the making, but gained serious momentum at the start of 2016 under the leadership of Karel Wethmar (5th Dan), Annari Wethmar (4th Dan), and Sanko Lewis (5th Dan). SATI was accepted at the annual general meeting of Martial Arts South Africa, an affiliate of SASOC, on 2 April 2016.